Every day, people meet through Professionals in the City for friendship, dating, love and marriage. Over the years, these relationships have evolved into hundreds of marriages, thousands of couples, and tens of thousands of new friendships.
Professionals in the City is proud of the part we played in making that happen. Now we would like to share some of these success stories with our members.

If you are dating, engaged or married to somebody you met at an event of ours, please share your success with us!
Or if you have built a strong friendship with somebody or a group of people that you met at an event of ours, please tell us your story!
Please click
here
to submit your story or email us at
dc@prosinthecity.com
with your story. If you have pictures or anything similar that you would like to share along with your story, we would love to receive them.
Monika & Mike got married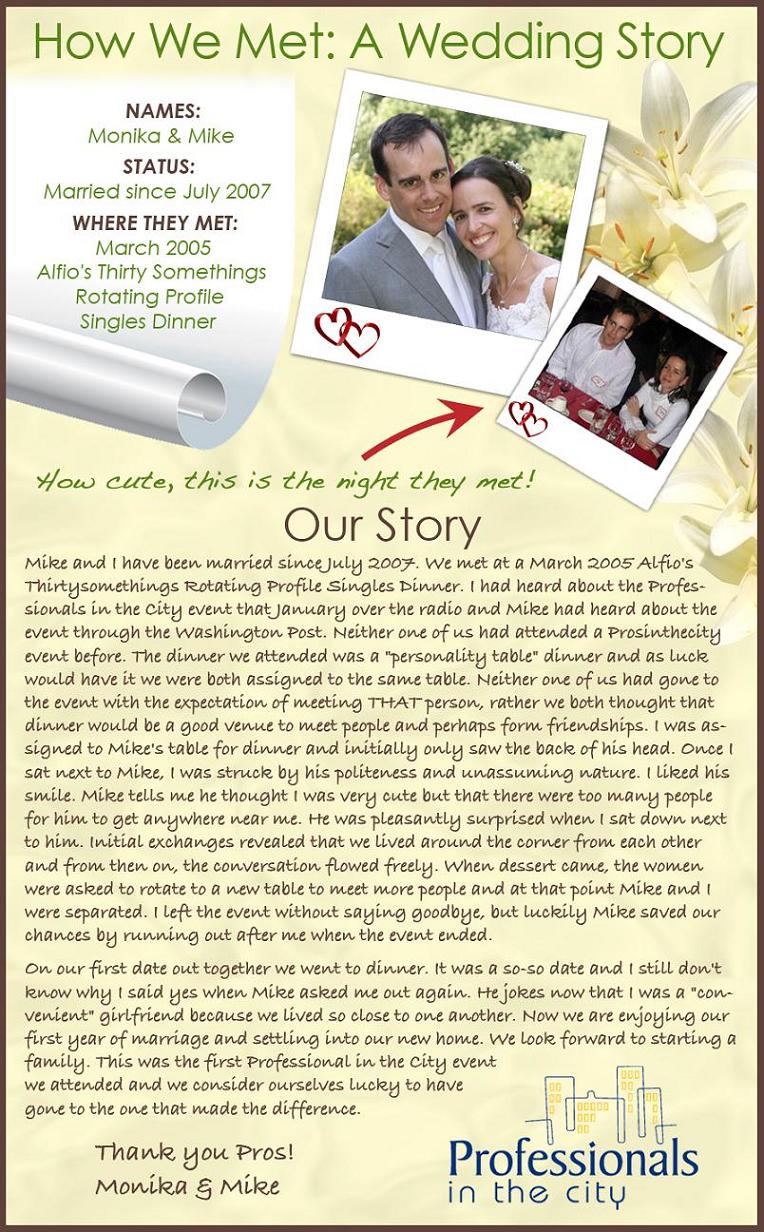 Monika & Mike
---
Karina & Randy got married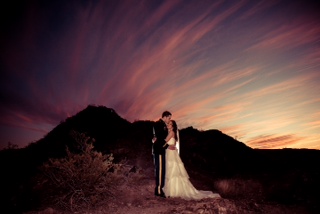 I'm happy to inform that in-spite of my reservations I attended your event on Feb. 24, 2012 with an open mind and I was incredibly surprised! That night I met my now husband. We hit it off from the start and were engaged 9 months later. We now have a beautiful daughter named Karlee Mia, who would have never come to be had I not attended that evening (our first and only speed dating experience).

Surprisingly enough, it only took me 4 minutes to know I had found the one (even though at the event he tried opening my lock 3 times and none of them worked :-)

I know my wonderful story (if I do say so myself :) will not be the case for everyone, but it is a possibility. I always tell my friends who are workaholics (like I was) to give your events a chance because, if nothing else, it will allow them to know who they are not compatible with in less than 4 minutes, preventing them from investing unnecessary time on someone who won't be long term (if that's what they're looking for). So thank you for taking the time to set these gatherings- they really do change lives.

Thank you from the bottom of my heart,

Karina & Randy
---
Shameka and Charlemayne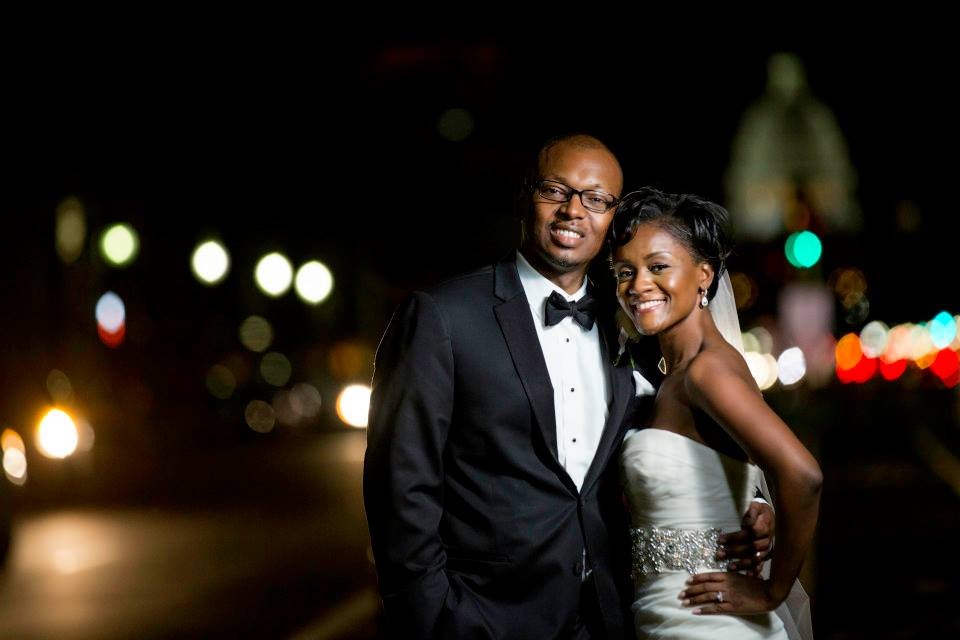 Charlemayne and I met on October 5, 2011 at a Professionals in the City seated speed dating event for Black singles at Chi-Cha Lounge in DC. He heard about the event from a friend, and I decided to go because a group of my sorority sisters were attending. Neither one of us expected anything from the event, but went with open minds. We went on our first official date a couple weeks later (October 24, 2011) at Gazuza Lounge and needless to say, we hit it off because 2 years and 2 days later, on October 26, 2013, we were married at the Ronald Reagan Building in Washington, DC! Thank you for hosting the event that put us together.
Shameka and Charlemayne
---