Cooking Classes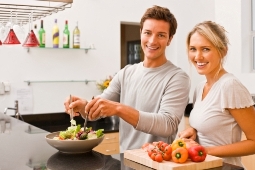 With more than 200,000 D.C. members and hosting dozens of cooking classes in Washington D.C. each year, Professionals in the City is the largest social and networking organization in the country.
Who Attends Our Cooking Classes?

We organize hundreds of great events each year to bring together professionals in the D.C. area and to familiarize residents with all the excitement that the city has to offer. We hope you will join us and other professionals for a good time at one of our cooking classes or other events in Washington D.C.


Additional Perks and Benefits About Cooking Classes!
Attending a Washington DC cooking class can become a very memorable experience.
Most cooking schools offer classes throughout different times within the week and also during weekends. This is so that all those who wish to participate with these activities are easily able to find a schedule that is most suitable to their busy work routine.

Cooking classes are held within very sociable venues wherein wine tasting and appetizers are made available for students while they enjoy learning at the same time.

There are several schools in the Washington DC area that offer a wide range of classes from proper knife handling to preparation of fine gourmet meals. Some, though not all, are affiliated with a store that sells cookware. Others are interested in teaching a bit of the culture of another country along with the preparation of meals from that region. While some are strictly focused on teaching individuals how to prepare certain foods the way a professional cook does.
Many of the cooking classes offered in the Washington DC area fill up as soon as they are announced. This means that most people who are interested in classes at a particular school should closely keep track of certain upcoming announcements about these new classes and that they must be able to sign up months in advance.
The prices of classes vary from around 50 dollars and above. It is therefore the responsibility of the interested party to decide how much he/she is willing to pay. There is strong probability that a similar class from a different school could cost significantly less. However, the more important question to ask really here is - which school has better reputation at providing quality education to its students.
In some cases, one on one interaction with a teacher is possible regardless of which school one chooses. In the end, it all comes down to what one expects to be learning and whether he/she is after a professional top-grade level instruction or just merely looking to improve one's cooking skills and socialize. Washington DC cooking classes provide excellent venues for doing both and having a good time while learning new tricks to use in the kitchen at the same time.
Come Join Us at One of Our Weekly Cooking Classes!